📚 Create Content > Blocks > Media and Text
Purpose: Combine visual elements with texts (and even buttons!) and create powerful combinations. You can find the block under the Media Blocks or the Most used.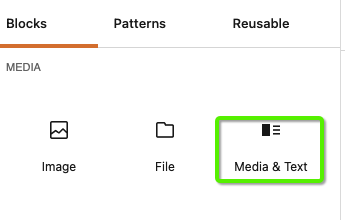 Media & text block
The editing mode works in WYSIWYG, meaning changes are made directly in the interface.

Editors can select images or short videos from the P4 Media Library in the "Media" area, and Title, paragraph and even buttons block in the "Content" area. See the .gif below.
If a Paragraph block is populated, editors can even select a "Drop cap" for a more impactful narrative

Block video intro
And here's a video intro on the Media & Text block 👇
---
"Side image, Text & Call To Action" (CTA) pattern
By searching for "Side image, Text & CTA" you will see a pre-set pattern, which will automatically compose a set of content (with reversed layout for Right-To-Left alphabets), ready for you to populate it.

By adding the right set of visuals, header, paragraph and button, you can come up with quite an impactful block, like the example below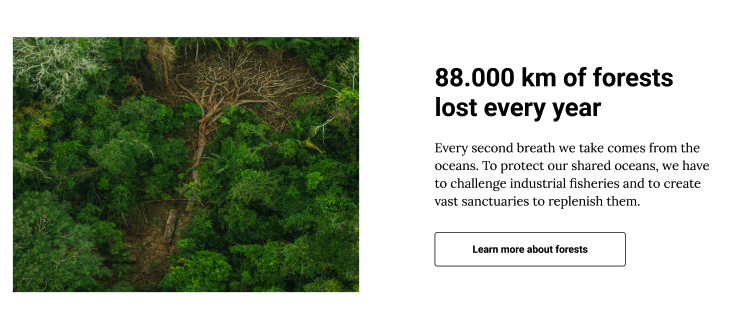 Pattern video intro
And here's a video intro on the pattern 👇