Last updated: 20 Mar 2022
Welcome to the Planet 4 Roadmap page! Here you will find information about what the Planet 4 core team is currently working on, and what our priorities are into the future. Below you will find two different ways of looking at our roadmap: first organized by theme (features/areas of the product/processes/etc), and second by track (teams/types of work).
For each view you can scan the images below for a simple overview, or click the 'Live URL' link to go to a full-page version with descriptions for each piece of work.
Want to learn more about how this roadmap ties into our big-picture Vision and Objectives? Read all about it here.
Feel free to contact the Planet 4 team via email or #p4-general on Slack if you have any questions of feedback!
---
Planet 4 Roadmap By Theme
Live URL (has more detail)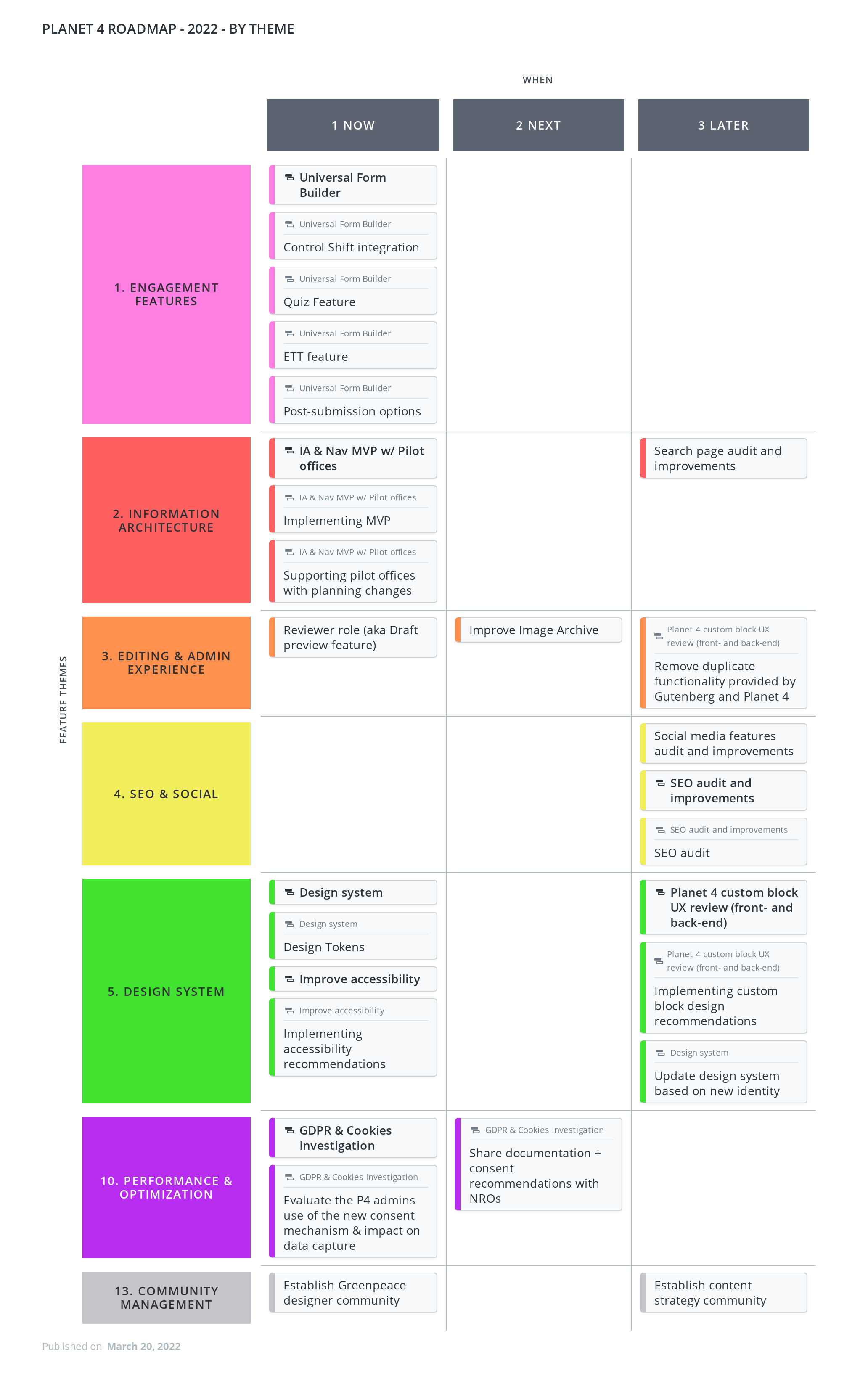 ---
Planet 4 Roadmap By Track
Live URL (has more details)