📚 Create Content > Blocks > Take Action Boxout
Purpose: Web editors can now add in Posts P4-styled Call To Action, linking to either Take Action pages (performs like Block: Covers) or any custom link they need (external petitions, donation pages etc..) . Multiple blocks in the same post are allowed.
---
Take Action Pages Selector
It's recommended to use this field for Stories and Publications only. From the drop down menu on the block settings on the right, choose the related Take Action page, if one exists.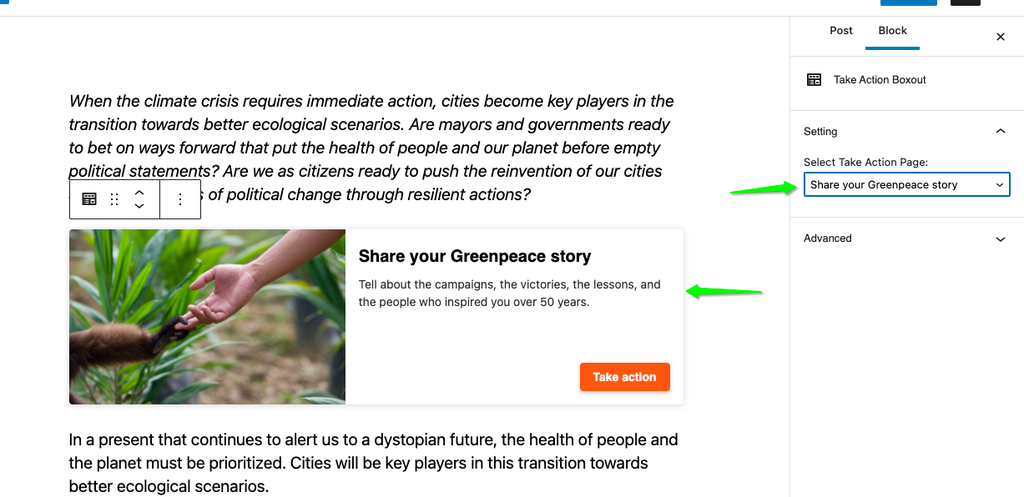 See .gif below to see it in action..
---
Custom Take Action Boxout
Apart the "Take action page selector" (above), you can add the Take action boxout as an individual block and customise its content.
KEY INFO – If both "Take Action boxout block" and "Take action page selector" are populated, the priority will be given to the block manually inserted in the Post
All the items of the block are customisable (image, title, description, link). These appear when no existing take action page is selected.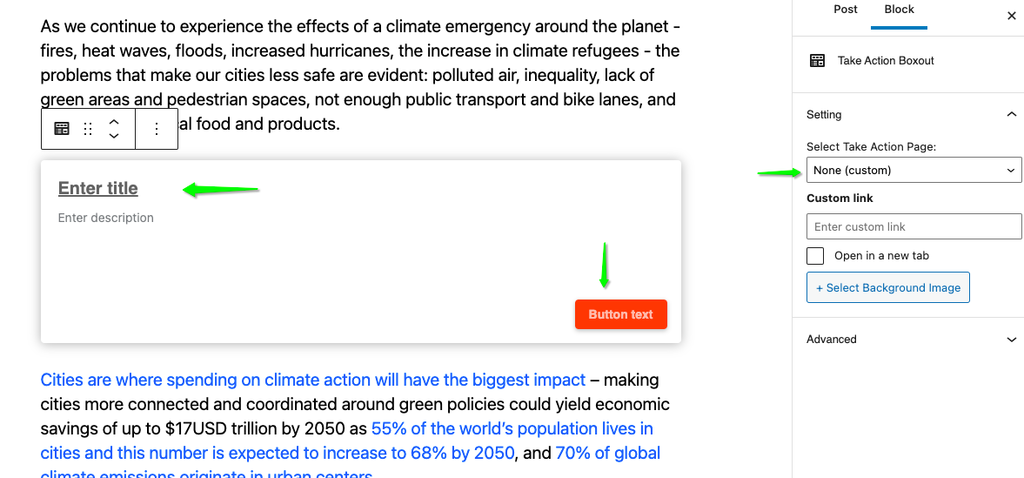 See .gif below to see it in action..
---
Behaviour of the cards
The whole card is clickable and can be placed between paragraphs in Posts only
On desktop and tablets, the card appears depending on where you placed it in the body

In the active state (when is hovered over) the card is surrounded by a dark grey shade
---
"Sticky" option on mobiles
Editors can decide whether, on mobiles, the card should be placed at the bottom of the screen as a sticky component by toggling the command on the right..

---
Design Elements
All design files of the block are available in the P4 Design Systems > Blocks > Take Action Boxout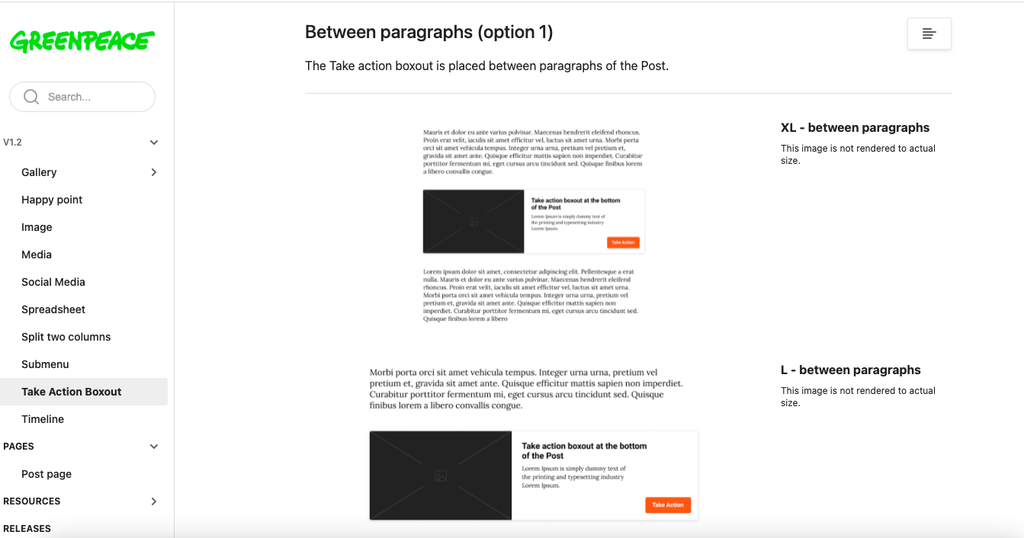 ---
Links & resources