📚 Create Content > Blocks > Timeline
Purpose: Webeditors can now add timelines with the P4 design to visually display activities and milestones from campaigns.
Important: Starting with release v1.63, the Timeline block can be added to posts too, not only pages.
The Timeline block uses TimelineJS, which is an open-source tool that enables anyone to build visually rich, interactive timelines. Web editors can create a timeline using nothing more than a Google spreadsheet.
---
Add the block to your page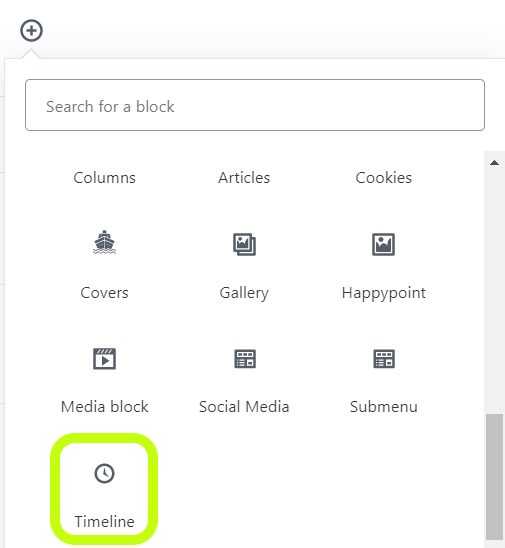 ---
Setup the timeline
The title and the description are editable in place, inside the block.

The rest of the settings are on the right side. These are:
URL of the Google sheet containing the data for the timeline (details below)
-> Language – select the language for the timeline
-> Timeline navigation position: select whether the timeline should be displayed on top or at the bottom of the page.
-> Start at end – by selecting this box, when an user lands on a page with a timeline, it will show directly the end of the timeline, meaning the most recent entries and not the oldest ones.
How to embed the Google sheet URL
– here is a Greenpeace template or you can use the KinghtLab timeline template. Here are the steps to create your own timeline:

1. make a copy of the spreadsheet template

populate all the fields – the only one which is not mandatory is the Display Date

2. after all details are in the spreadsheet, go to File -> Publish to web

make sure the Automatically republish when changes are made box is selected. Otherwise, webeditors will have to publish to web the spreadsheet each time they are making an edit/ change to the document
a window will pop up – you can close it after the content is being published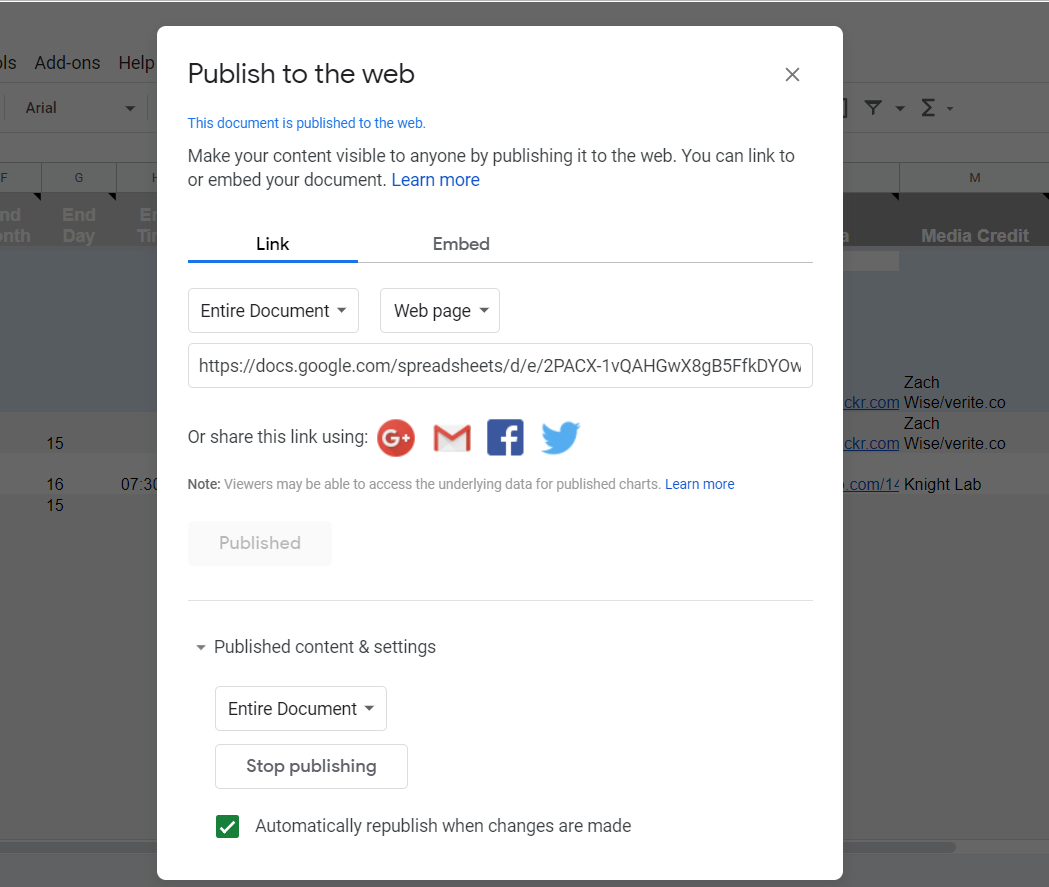 3. copy the URL from the address bar (not the one provided in Google's 'publish to web' dialog)

4. add the URL in the Google Sheets URL field from the P4 block
---
Design Elements
All design files of the block are available in the P4 Design Systems > Blocks > Timeline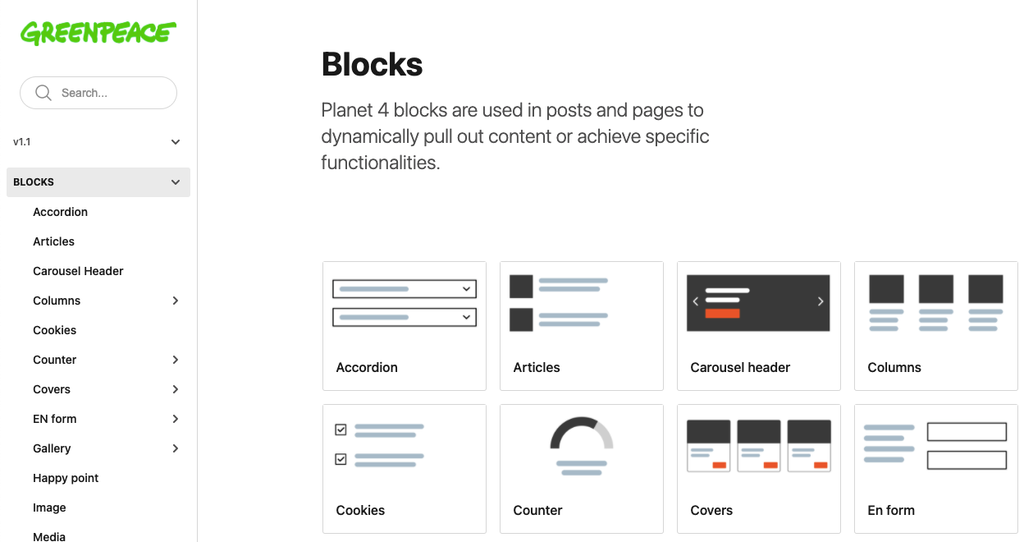 ---
Links & Resources