Purpose: Allow web-editors add a global counter to campaign pages so that they can show in real time* how many signatures are collected worldwide.
*For the time being, the block is built to be manually updated, but the P4 team will continue to develop it so it would permanently update signatures from petitions within the 5 Digital Engagement platforms data will be synced to/from.
---
Add the block to your page
---
Styles and context
There are three options you can choose from:

Text only – only text and the number will be displayed
Progress bar – an horizontal progress bar
Progress dial – a semi-circular, progress dial showing the number of signatures
Progress bar inside EN form – a bar to be used in conjunction with the Block: Form (Engaging Networks) – Form on the Side style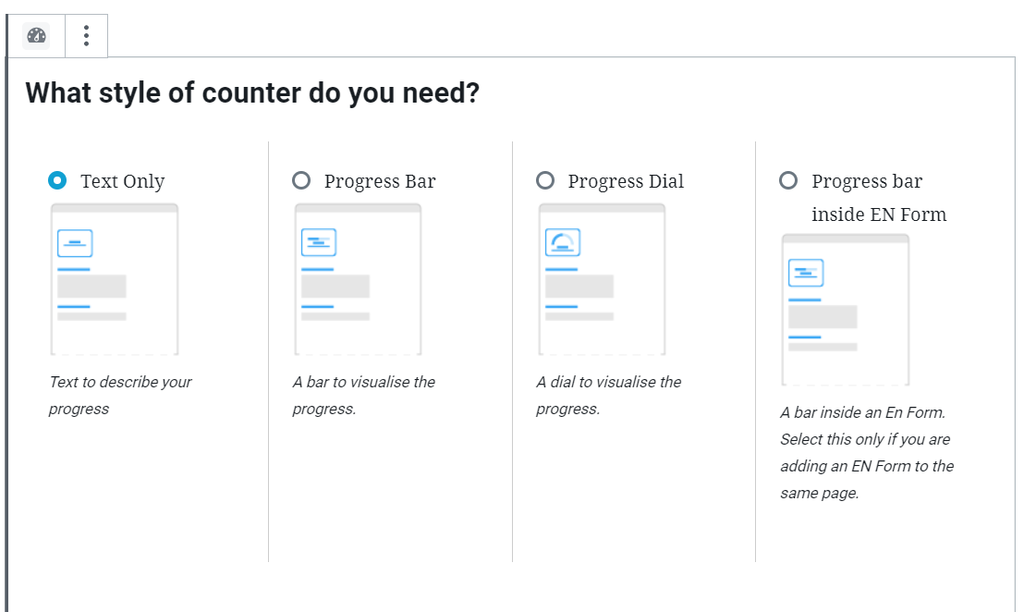 Once selected the style, you need to fill in the boxes:

Completed: the number of signatures completed at a specific time
Completed API URL: To automatically pull out th

e

N

of

completed petitions you need

to

provide

an

API url, that will be returning

a

json

with

a

single field, named

"unique_count"

.

Example (palm oil campaign):

https

://

global

-petition-counter.appspot.com/counter/palmoil
For Global Campaigns, the P4 / Global Campaign teams will provide this field ✊
If you want

to

use

it

for

your own petition, your developers need

to

provide such

an

API url

for

your digital engagement/ advocacy

system

Target: the target number of signatures to be collected
Text: some text to sit under the counter and give background to the visitor. Eg: 'Signatures collected of target'

This text can be populated dynamically using the %completed% or %target% or %remainining%

Click Insert Element and enjoy the counter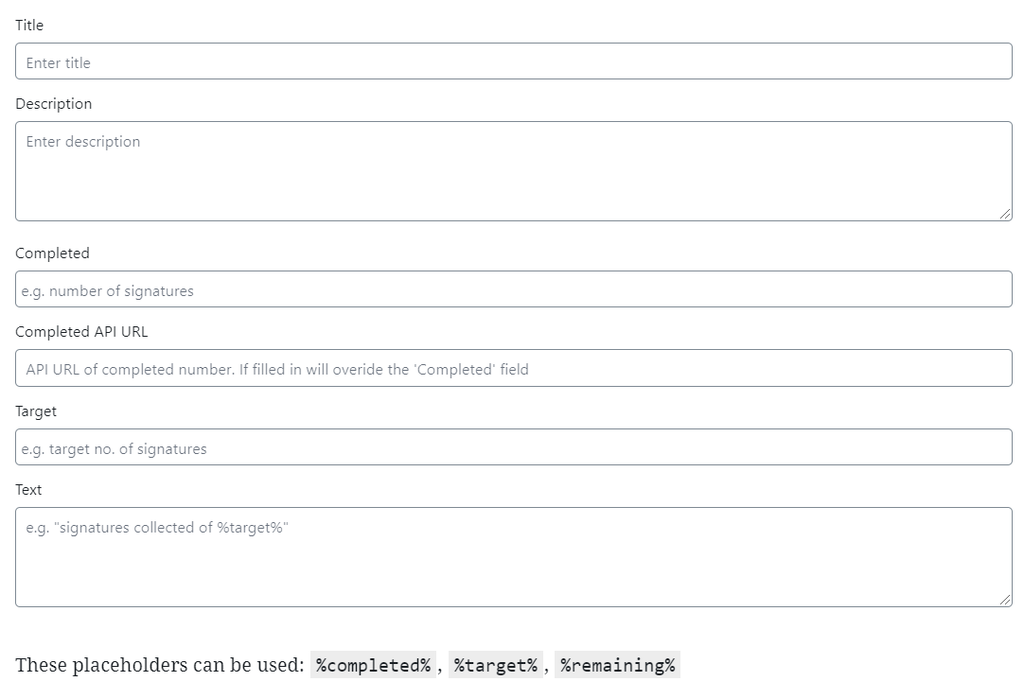 ---
Examples of styles
---
---
---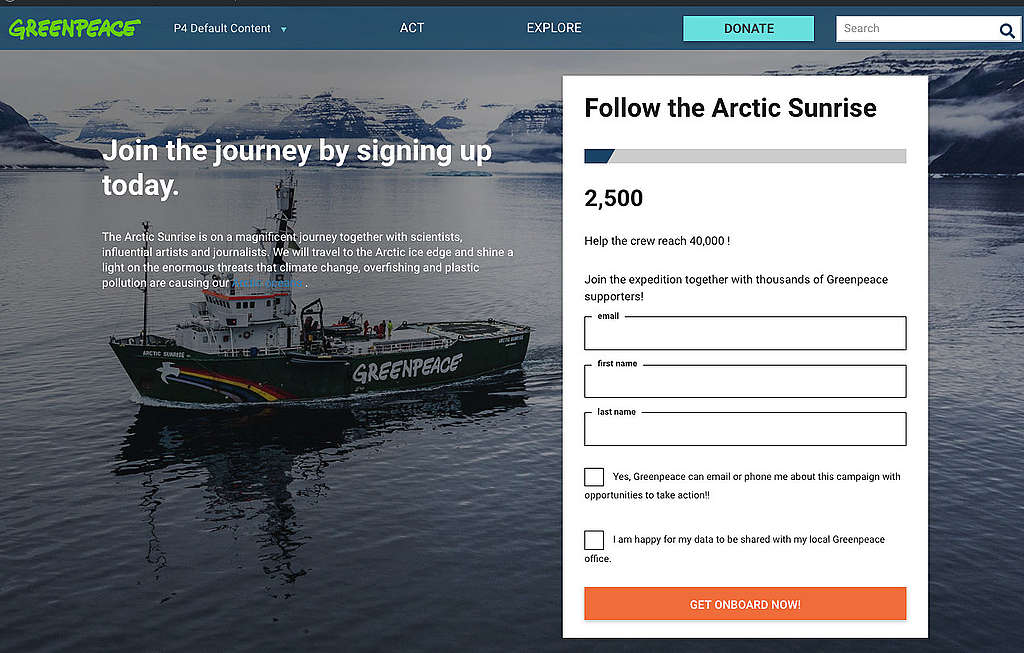 Once inserted and customised your Block: Form (Engaging Networks) – Form on the Side style just ad the block: counter anywhere on the page, and it will be added to your form automatically – see an example here
Design files are here.
---
Links & resources