For the most part, P4 is adopting the general WordPress structure for permissions. However, some roles have been modified to allow for additional capabilities.
Roles and users can be added and managed only by Planet 4 Administrators
Should you have the right permission levels, you will be able to access roles in Admin > Menu > Users and either assign individual permissions or bulk change roles by selecting one or multiple profile (see snapshot)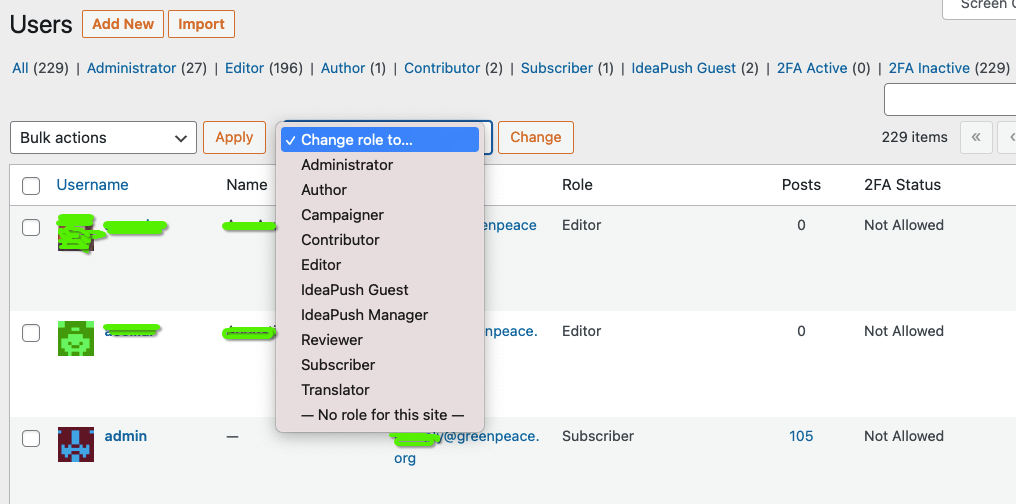 ---
Roles overview
Here's what each role can do in P4:
Subscriber > Follow a page (not yet available), receive emails (according to the email marketing tool used)
Reviewer > Read private (not yet published) posts and pages to provide feedback to authors / editors.
Contributor > Create, Edit, and Delete their own Posts, upload Media Files (images and documents)
Author > All of the above + Create, Edit and Delete others Posts, moderate Comments
Editor > All of the above + Create, Edit and Delete all P4 Pages (includes building with blocks), manage Categories and Links
Administrator >  All of the above + assign Roles, manage Redirects, edit Tags, edit Header & Footer, change Settings, Theme and Appearance.

The P4 setup (by choice and design) does not allow plugins to be installed by site Administrators. More info at > P4 Plugins

Campaigner > Upload files, Edit and Delete Own posts; Edit, Publish and Delete own all Campaign pages  + import Campaign Pages
KEY INFO – To have stories / blogs /articles migrated from Planet 3 credited in Planet 4 authors MUST have the same P4 user ID / name of P3!
---
Log in
Once an access role has been defined, users can Log in to P4. We always recommend to log in with your Greenpeace Google ID.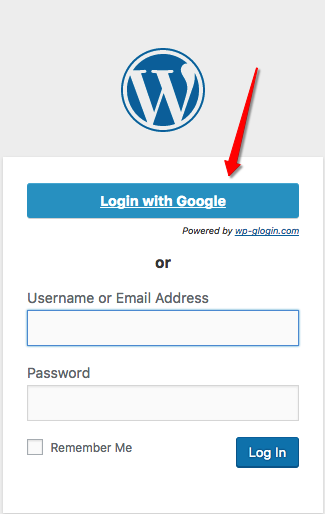 ---
WordFence 2FA (NOT required)
WordFence recently introduced a 2FA (2-factors-Authentification), this is not compulsory in P4 nor a core product feature, but simply a WordFence plugin feature.
Again, this is NOT REQUIRED and NOT SUPPORTED BY THE P4 TEAM, but if you want to enable WordFence 2FA, follow the instructions in the WordFence Blog.
Make your life easy, and keep log in to P4 using Google
---
Links & Resources
HANDBOOK
External resources