Get the P4 commands setup, right from your navigation deck.
Learn more
While the co-design of the "Challenges" continues, the team is focusing on improving the blocks (including the progressive switch to WYSIWYG) and the overall technology. This version contains upgrades for image optimisation and SEO as well. See the full changelog
---
Features 🎩
PLANET-5222 – Create a "Planet 4" sidebar entry on wp-admin and group the settings

The Planet 4 settings have moved to an individual menu on the admin side bar, to enhance their visibility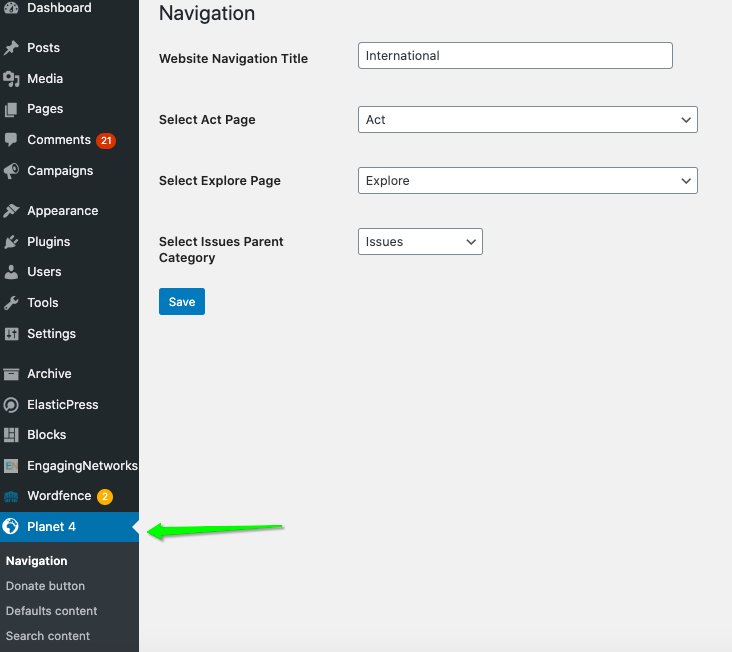 PLANET-5225 – Carousel Header block: remove "Zoom and slide to grey" style

Beside not being used, this style didn't pass accessibility standards, so it's been removed, leaving the "Full Width classic"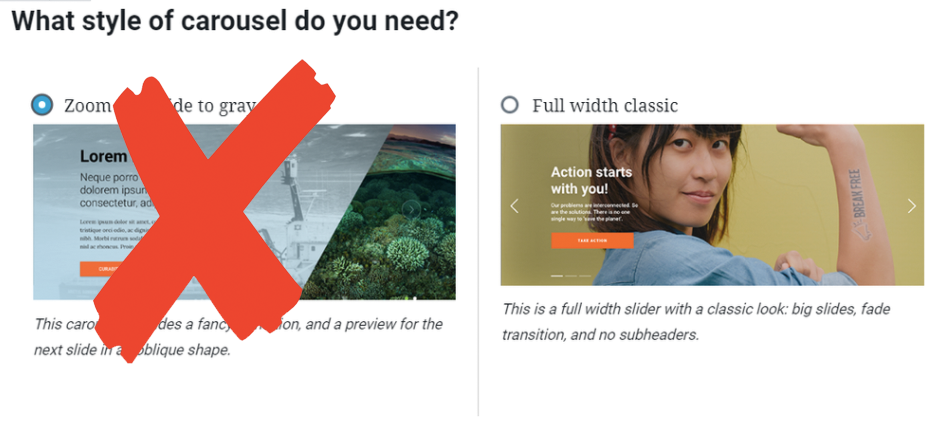 PLANET-4795 – Add "Campaign Page types" to posts report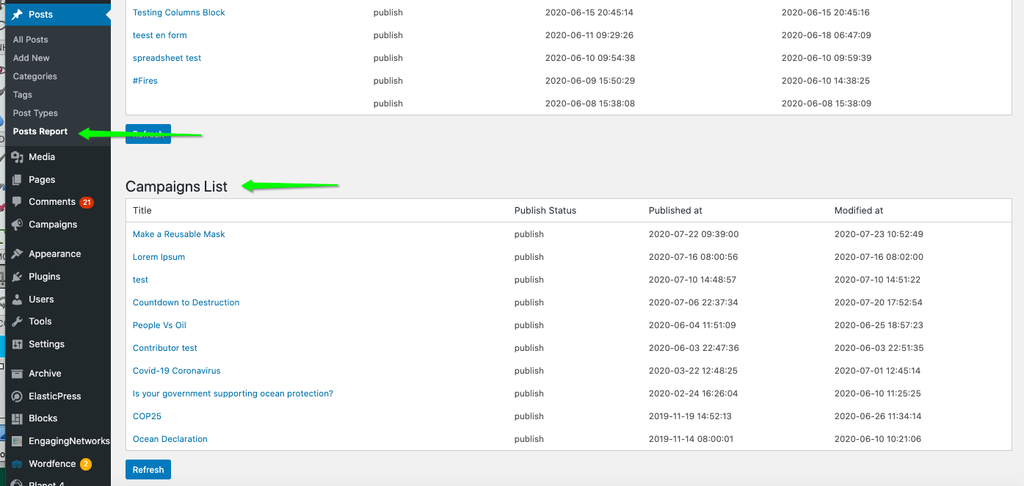 PLANET-5272 – Add hreflang tags to the homepage of all NROs

Following SEO best practices, we should have hreflang tags at least on the homepage of all NROs to define Country/Language targeting of a website.
hreflang tags will be the same for all websites, so it may makes sense to have those in a central place like we do for the country list.
PLANET-5142 – Implement Cloudflare's Image Optimization on Carousel Header block

Work to optimise images continues, the Carousel header block now relies on the CloudFlare extension, which automatically resizes and caches images and delivers in WebP on supported browsers
---
Bug Fixes 🐛
PLANET-5305 – Column block: non-linked Header styles broken
PLANET-5306 – Post type doesn't appear on single post pages
PLANET-5319 – Carousel Header block: Failing to edit page because when image source is missing