Use images and short texts for a one-click sharing pledges and call to action!
Learn more
A follow up release containing campaign specific improvements and bug fixes.
The 'Share in Facebook' functionality for the Social Media Cards block has been improved and the Oceans campaign integrated the search feature to solution on P4 Spreadsheet embed. And some more bug fixes.
---
P4 Campaign Generator (P4CG) 📣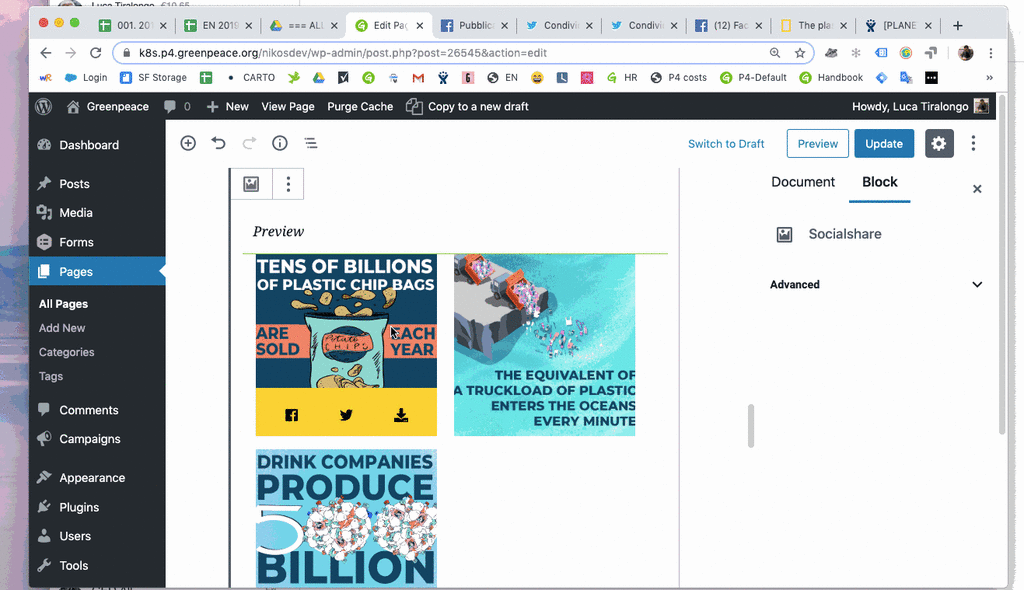 ---
Bug Fixes 🐛