Insert Call to Action in your P4 pages and send data to your Engaging Networks account
Learn more
Always wanted to get signatures from traffic to / within P4? And maybe send those data to your Digital Engagement database? Well, the Block:(Engaging Networks) Form has you covered. With this tool, supporters reading about a campaign on P4 can immediately sign and not get re-directed to a new (EN) page. Join one of the Demos (#1, #2, #3 or #4) and learn how it works!
Release v1.40 (23/1/2019)
PLANET 2148 | 3071 | 3073 | 3074 | 3075 | 3076 | 3077 | 3078 | 3079 | 3080 – Create, debug, sync, test and integrate the Block: (Engaging Networks) Form with Planet 4!

The P4 < > Engaging Networks (EN) integration is there! With clicks, not code, it's possible to integrate Planet 4 pages with EN forms and landing pages. This Block is the first of the Campaign Features that will allow NROs to launch campaign pages within P4, and send data to the proper, local accounts (e.g. Form in P4 New Zealand >> information to EN New Zealand account). Check the instructions and join one of the demos (#1, #2, #3 or #4)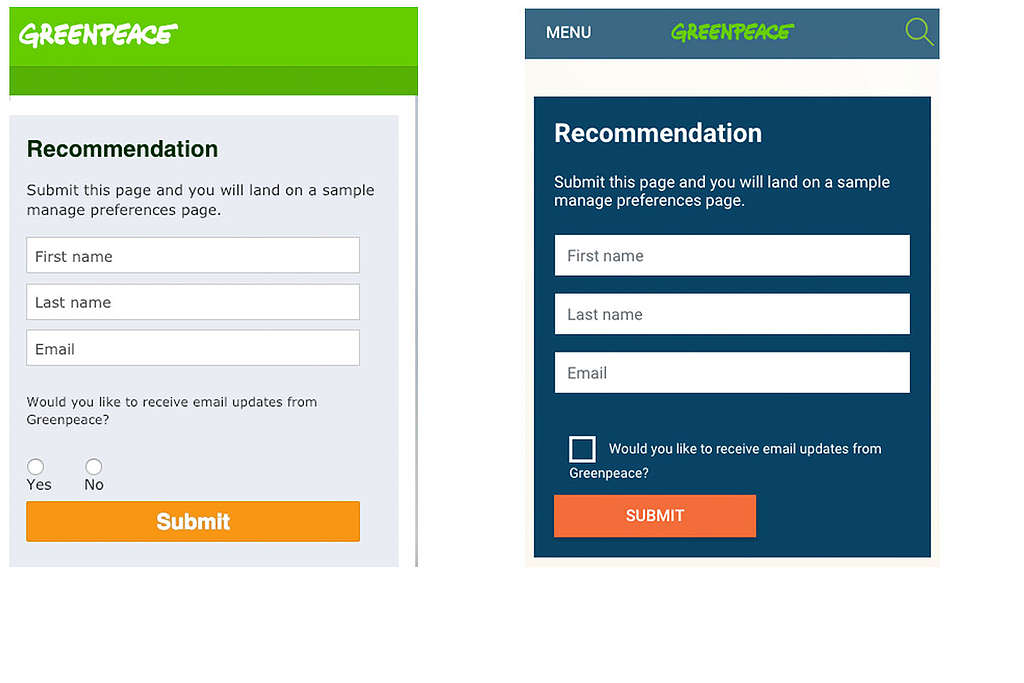 ---
Community requests & improvements 🇺🇳
PLANET 2767 – enable bilingual author profiles (

Community Idea!

)
PLANET-2841 –Refined Results: wrong URL path (

Bug

)
PLANET-3069 –The "Got It" button in P4 MENA – Cookies Pop-Up Banner (

Bug

)

The Block: cookies control did not fully work with the awesome Arabic alphabet, making the button resize weirdly. All good now, block is fluent in Arabic.

PLANET-3072 –Submenu block: Update and finish to original expectations (

Design

)

The Block: Submenu is more flexible than ever! You can now choose whether you want the list to be bulleted, numbered, neither, or any mix of those.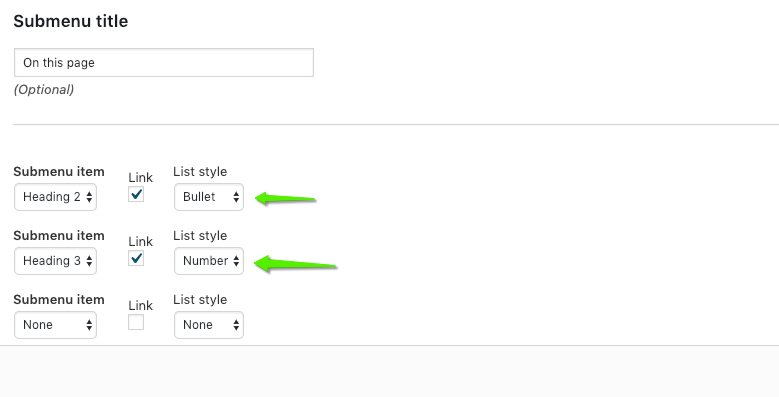 ---
Technical Debt improvements 🛠
PLANET-2984 – Synchronise phpcs and coding standards with that of plugin-blocks (

Code

)
PLANET-3040 –Restructure plugin-blocks scss codebase (

Code

)
PLANET-3058 – Fix master-theme phpcs errors (

Code

)

The Master Site class from functions.php had to be moved to its own file to follow the PHPCS standard and class naming convention. Check the github PR
---
Happy Point fixes 🙌
PLANET-2995 – Happy point: space between happy point and footer (

Bug

)

When using the evergreen template, the Block: Happy Point was adding space on both desktop and mobile screens. Not anymore!

PLANET-3061 – Happy Point: Error message (

UX

)

When added to the Block: Happy Point, the country selector field was not showing up error message, if no country was selected. All good now.

PLANET-3063 – Happy Point: Font Sizes (

Design

)

Font sizes in the Sub-heading of the Block: happy point have been harmonised with the overall P4 Design.

PLANET-3064 – Happy Point: Remove line breaks (

Design

)

The line breaks between the form fields and the check box field were annoying, creating a visual disconnect between the two elements and misaligning the button. No longer, baby.