Learn how to Analyse User Behaviour and collect feedback with Hotjar!
Learn more
Greenpeace Switzerland was the pioneering office that implemented Hotjar before it was adopted globally as the solution for analytics & feedback that gathers quantitative & qualitative data for the NROs using Planet4.
So far, the Swiss NRO used Hotjar for a couple of reasons:
to find bugs
to get feedback if the visitors are finding the content they are looking for
to gather any kind of feedback visitors might want to transmit to the team.
This case study covers how they used two of the three types of feedback that are available with the Hotjar solution. Let's have a more in depth look on how they managed to gather and use the valuable feedback they received from their audience.
Enable Incoming Feedback whenever making changes to the site
As it is mentioned in great detail in this post on the Hotjar blog, whenever there is an update or a re-design to a site, there are chances for some things to break. So having a tool that allows visitors to report any mistake or bug that might occur is of great help. And this is exactly what our colleagues from Switzerland did.
Whenever they made changes to the site or plans to do so, the team switches the Incoming Feedback button on. Another important thing is that they added the feedback only on specific pages – no donations pages for eg, because they did not want to have several CTAs on those pages.
Below you can see the setup of their Incoming Feedback button: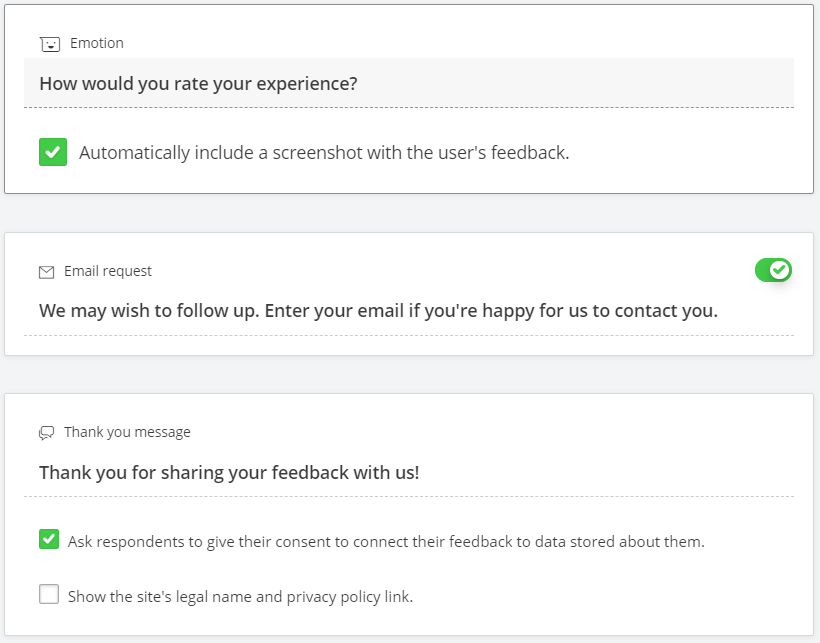 What they found out and how they are dealing with the feedback they received:
under 1% of the users will leave feedback, but gives people a possibility to get in contact or show the interest
they try to answer within a day or two to every person that leave email address. Sometimes they just say thank you, but sometimes they reply specifically to the submitted feedback
people will give feedback on Greenpeace, not necessarily about the site. This gets forwarded to the supporter services department.
some of the feedback helped the team fix some minor bugs. But there was also a ton of not that usefull feedback to filter through, so make sure you set your expectations right about the feedback you might be receiving
I also noticed people generally like to give feedback. On anything, not just the current page they were looking at. We got a lot of feedback on Greenpeace and our campaigns in general. Not that it was very useful for improving the website, but it's somehow engaging for people when there's a feedback button.

Stefan, Engagement Systems & Analytics
Some advice and solutions to be implemented in the future:
try making your questions in a way that makes it clear that you want to receive feedback on the site
the Swiss team is also thinking about a poll content block where they can ask people's opinion very quickly – they already implemented a block that asks for opinion and then in the second step asks for donations.
Using Polls to see if visitors find what they are looking on the site
The Swiss team used Polls to ask people if they found what they were looking on the site. If the answer was no, visitors could also leave a comment explaining what they did not find. The team was surprised to see they got in depth answers about what people were looking on the site.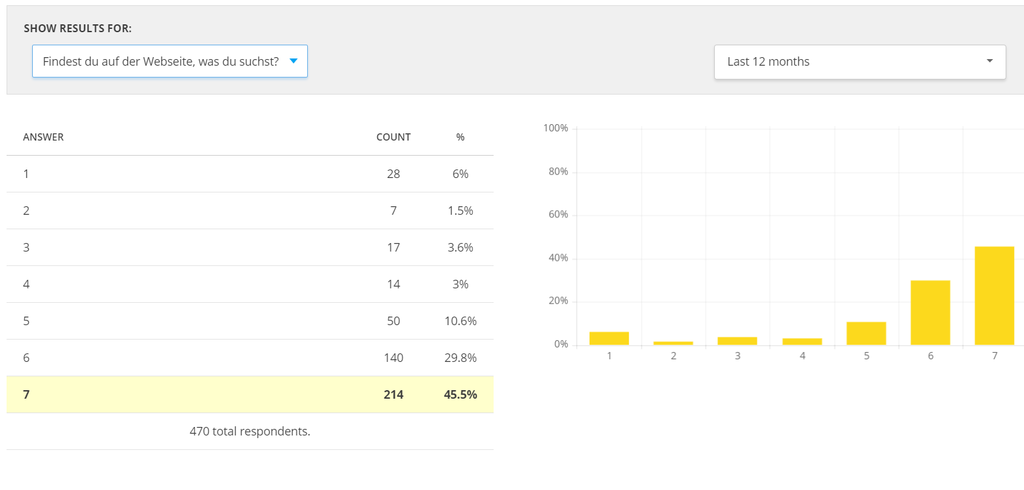 Most of the people answered quite high on the scale from 1-7, so in the end we decided to not go more in-depth. We also looked through suggestions people made (we had an open comment field), but there wasn't much useful or anything that got mentioned multiple times. So in the end it only reassured us we are not making huge mistakes and didn't change anything. But if the result were different, we would have.

Stefan, Engagement Systems & Analytics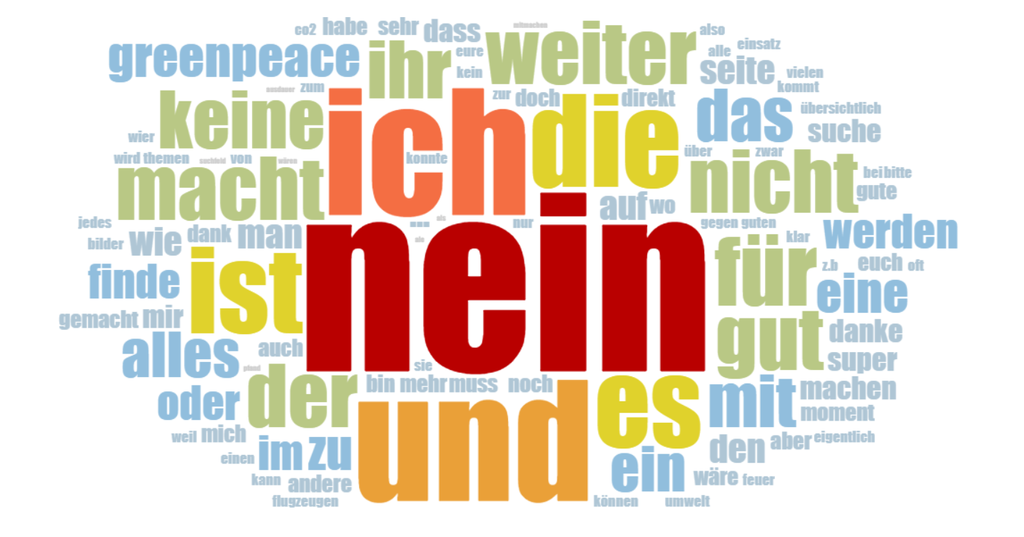 The above mentioned situation is also a good way to test assumption, when and if needed.
---
Links & resources
---
Since the tool has been adopted globally, a lot of other NROs started using it. Let us know what your key insights are and/ or what you plan to test in the future in the comments section below.
Do you wanna share a success story with the community? Write us and we'll get in touch with you as soon as possible.